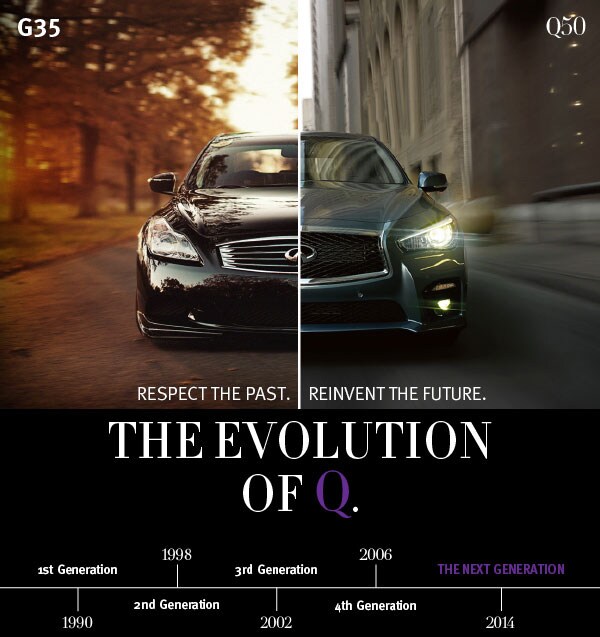 The Evolution of Q.
Inspired by 4 generations of the Infiniti G Series, meet the Infiniti Q50. Sharing the same DNA that exists in every Infiniti made, you'll experience luxury, high performance, intensity, and state-of-the-art technology at the start of every engine. The Infiniti Q50 is an evolution driven by desire and the future of Infiniti.
Visit Infiniti North Vancouver and test-drive the next generation.
Limited Time Special Offer
0%
Financing up to
84 months
on all 2015 Q50 Sedans*.
Paying with Union Pay? No charge for the month of March.
* Offer expires March 31, 2016.
View our Q50 inventory Compare the Infiniti Q50 to other similar makes and models